about us
Discover our history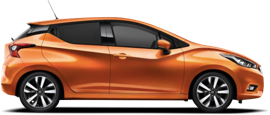 Lidera Soluciones SL was founded in 2006 in Vigo, Spain, with the aim of giving new technologies-based solutions for automotive industry. The company was constituted with the main idea of introducing a different alternative into the market for those products and services which can become key for the business of automotive-industry companies.
This project comprises companies with an extensive knowledge and presence in the industry such as Grupo Salvador Caetano, Mapfre and Cesvimap, leading and highly regarded companies within marketing, vehicles repairing and insurance world.
For this project, the company is compounded by a wide staff with experience in management software for automotive industry and technical means necessary for offering a professional, quality and effective service. Thanks to this and the knowledge from our shareholders, Spiga+ is born. Spiga+ is a modular application which allows managing any feature of a vehicle-repairing workshop, of an authorized dealer or a vehicle importer.
The software solution is contemplated to adapt itself to the several exigencies existing in repairing and importing market, considering the idea of being able to manage processes clearly and efficiently for the user.
2008
Spiga+ release and Ibericar implementation.
2011
Portugal certification and Spiga+ arrives to Cape Verde, Angola, Colombia and Portugal.
2014
We achieve the Microsoft Partner Gold Certification.
2015
Spiga+ arrives to Ecuador, Peru, Chile and Costa Rica.
2016
Senegal and Kenya get Spiga+
2017
Lidera América is born as subsidiary in Colombia.
2019
New customers Daimler Cuba and Daimler Dominican Republic. Opening Distributor in Saudi Arabia.
Mission
+
Ease and optimize the processes of our automotive customers.
Helping our customers to optimize their processes and improve their results.
Making easier everyday tasks for the users of our tools.
Offering cutting-edge technology products.
Vision
+
Innovate and being leaders in technology solutions for automotive industry.
Leadership in technology solutions for automotive industry.
Keeping innovating in order to become Lidera Soluciones SL into a reference company.
Continuing its international growth.
Objectives
+
Being one of the more important ERP in worldwide automotive industry.
Users' satisfaction
Customer's support quality.